Healed from diabetes
My husband Jim has been a diabetic most of his life. It's affected his heart, eyes, feet, and other organs. He's had more than 10 eye surgeries, cannot feel his feet, has poor balance, and worst of all suffers from chronic fatigue.
Pastor Yackell invited me to stand in proxy for my husband at the Healing Service they recently held (January 11, 2014) at Flowing Rivers Church. The words spoken in the prayers were spot on! I could barely keep my balance on my feet and felt as though I was standing on waves of air. I was grateful to be there in the midst of these kind, unassuming folks. They operate in love, the Love of God. They are fierce prayer warriors.
Prior to the service, in front of me, during the praise time I thought my eyes were blurry, but they weren't! I had to remove my glasses because there was some sort of "cloud" in the room. I didn't question it, I just continued to praise.
The next morning and for four mornings thereafter, my husband Jim became "more ill". He began to have LOW BLOOD SUGAR and we decided that he should not have any more of his "short acting insulin". Jim never knew that Pastor prayed for him or that I'd stood in proxy. He decided he may have to reduce his regular doses of insulin to accommodate the LOW BLOOD SUGAR!
Jim had recently gone blind again in his left eye. It was heartbreaking to see him trying to manage his college studies online for hours with an eye patch and he was so upset, but never complained. Yesterday he discovered that he could see again, though a bit "fuzzy" in his left eye. Thank you Flowing Rivers and prayer warriors.
We are overcoming through the Blood of the Lamb and the word of our testimony.
Sincerely,
Jeanette Christensen
Men's Conference was life-changing
Glory to our heavenly Father, Pastor. We have received the Cd's. Yes, I was also able to see the conference. It was such a big blessing.
I will be having a conference, too, next week to teach the men what I received. Remember what Paul told Timothy. (2 Timothy 2) And the things that thou hast heard of me among many witnesses, the same commit thou to faithful men, who shall be able to teach others also.
That is exactly what I want to do. It is not something that I had planned before, but I just felt the need to have it when I listened t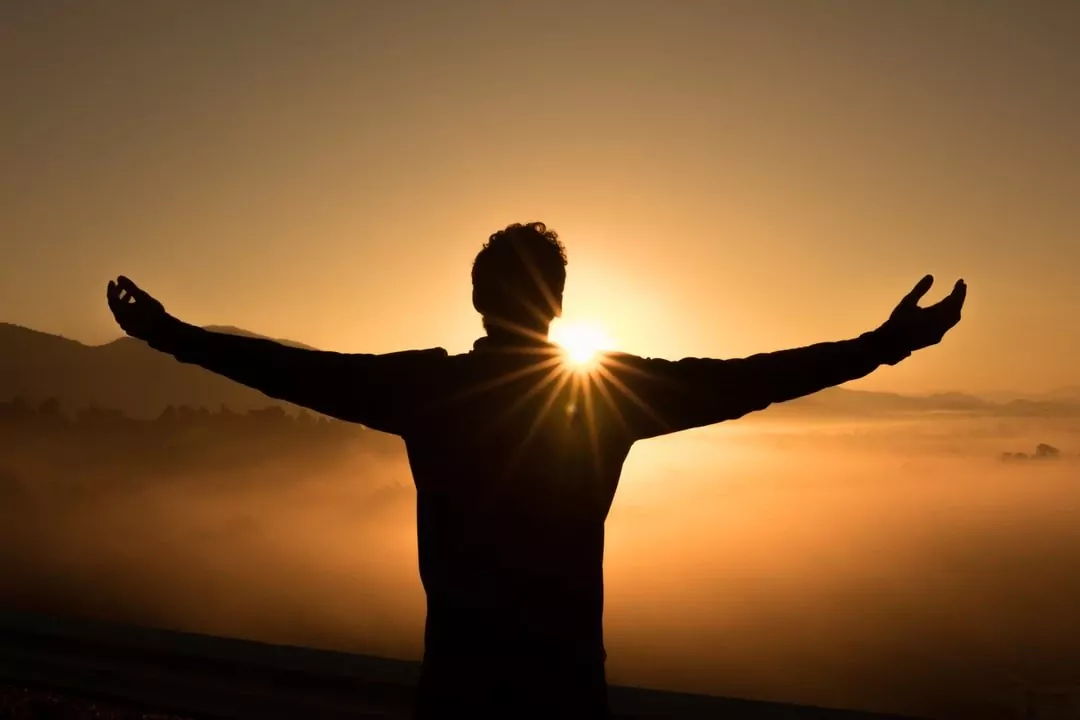 o the teaching at your conference.
What I heard from the conference has really changed my life, Pastor.
Pastor, you are a God sent gift to the church here.
I love you Pastor,
Pastor Walter
New identity in God
The last couple of months have been the best ever in my life with my relationship with the Lord. That all started by watching the men's conference streaming on the Internet.
One day a thought came to me that I was missing something in my walk with the Lord. I began to talk to friends and pastors about what could be missing. I knew it was either a lie that I believed to be true or just something I didn't know yet. I began to pray and try to figure out what was missing. This continued for a couple of weeks. As I was listening to your altar call on the 2nd night, I was surprised to hear you say the exact things I was dealing with. If you struggle with your identity of God, or you haven't experienced God's love as a son. This was it, this was my problem, and the answer all in one place!
My identity was not in God but in performance, was in man's approval, that I had to live up to what the world says and wants. That night set me on a spiritual path to find out who I was in Christ. I found out that I have been crucified with Christ, Jeremy died on the cross with Jesus. I began to meditate on Gal 2:20, I had a vision of the cross and saw myself on the cross with Jesus. I was transparent and I could see Jesus with me. After I saw that I asked God, Lord, I know your Word says I was crucified with Christ, and I just saw me on the cross but why was I there? The Lord spoke to me and told me that I died on that cross with Jesus, my flesh was crucified and I had died. But Jesus also was resurrected and when he became alive, I was also with him. My spirit man became alive and perfect within me. As He is so am I!
For the first time in my life, I can tell you that I am a son of God, a mighty man of valor, a royal priesthood, co heirs with Jesus. I am the one the world is waiting for to be revealed! I am so pumped up and just jacked, because this is only the beginning! There is so much more to God and His kingdom in on the inside of me!
Thank you pastor for praying for me that night. Experiencing the love and the relationship of Christ looking through these eyes are awesome humbling.
Love,
Jeremy Abshire
April 17, 2016 Great Day at SOZO
Our surprise guests were Ray & Sue Yackell from Flowing Rivers Church in Houston. This couple carries a strong prophetic anointing and releases joy and a deeper hunger for God everywhere they go. We saw the goodness of God on display today as they ministered.
Ray's word on Breakthrough Faith was a timely word and an impartation we needed as a congregation. We will have the podcast up later this week!! I don't think there was on person in attendance that didn't come forward at the end of the service for prayer and impartation. It was powerful!
Thank you Ray & Sue Yackell for blessing us with your gifts!
Jason Morse
Pastor of Sozo Church
Deer Park, Texas